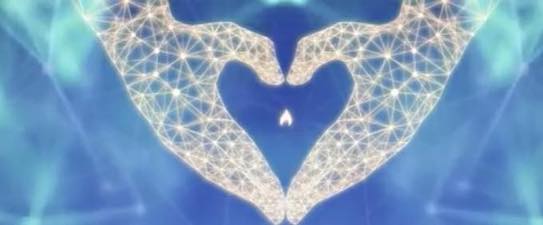 Reiki
Mercar
Level
I
Attunement
Training
in
November
2022
I would like to invite 12/11/2011 from 6:00 to 8:00 p.m. Lithuanian time to study Reiki Mercar Level I Attunement training. 
What is Reiki? Reiki is energy, health, better quality of life, spirituality, transformation, vitality, light, unconditional love, compassion, clarity of life, joy and inner peace. These and more descriptions would be described after completing the 103 Reiki Mercar Level I Practitioners since 2015. If you seek to feel energetic, lively, to stay calm in the chaos of life, to smile more, to love and to be loved to learn Reiki Mercar Level I Attunement Training. The greatest joy is the eyes of the shining and happy Reiki Mercar healers, their vitality, energy and love that shares not only with me but with their loved ones. * What about Reiki Mercar Level I Attunement Training says Reiki Mercar Level I Practitioners?
* Testimonial from Samanta, Reiki Mercar Level I Practitioner: "From the first day I felt that Ruta was my teacher. The first level of Reiki Mercar went by so quickly that I didn't even realize that I was already a healer! When I returned home after the Reiki initiations and the Reiki session with karmic meditation, I felt filled with infinite love, joy and peace. After that, I started practicing on myself, pets, indoor plants, and then on housemates. When I started Reiki I wanted to further improve my knowledge and be able to help both myself and others. I'm so glad that's exactly what I got. In addition to Reiki, I have attended Ruta's other seminars, which are also very informative and powerful. I'm very happy that I don't have to be distracted looking for other teachers when I can find everything I need with her. I sincerely thank you for everything"
* Feedback and recommendation from Ruta Mackelaite, Reiki Mercar Level I Healer on the FB page recommends Rūta Reiki Mercar Master Teacher. "Today I officially completed the Reiki Mercar Level I Attunement training. Although my original purpose for coming to learn Reiki from Rūta Janulevičienė was to help a sick loved one. It turned out that the first Reiki Mercal Level changed my own life. After the Reiki initiation, when I started doing Reiki sessions for myself on my own, there was an increase in the amount of vital energy (which I was very lacking before), the desire to eat foods that were not useful for my body disappeared, and the joy of life and inspiration for new activities returned. Reiki is a miracle and a gift from God. I am extremely grateful that Reiki appeared in my life. Thank you, Rūta, for that - feeling thankful."
* Rūtai Sab., Reiki Mercar Level I Healer, I share her thoughts: "Reiki Mercar Level I gave me knowledge about energies, chakras and how to work with them, how to give myself and others a spiritual Reiki session, helping and healing myself and others. I really liked the teacher's methods and flexible schedule (individual coordinated with me), especially for the same amount as in the group! I definitely recommend it to anyone who is on the path of spiritual enlightenment and self-development! I feel grateful to Ruta Reiki Mercar that I received a strong impulse from her to improve, learn and strengthen myself spiritually and psychologically! To love yourself. A huge thank you. Namaste With Love and Gratitude Rūta Sab.
* Vitalija, Reiki Mercar Level I Healer, I share her thoughts: "Reiki teachings led to deeper self-knowledge, awareness of one's transforming energy for subtle bodies, the power of feeling self-healing. How my feelings, thoughts, behavior affect my energetic/subtle bodies. Thank you Rūta for the knowledge, widely expressed and felt.
For the transmission of Reiki Initiation" I invite all those who want and are looking for effective means such as:
* How to help yourself and your loved ones. 
*Learn to feel comfortable and energetic.
* Give smiles and smile widely yourself. 
*Love yourself and life itself. 
*Learn to take care of yourself and others. 
*Discover your talents, be resourceful in various situations. 
*To create a harmonious environment around yourself and to repair broken relationships, study at the NGO "Ruta Reiki Mercar Education and Research Institute" and obtain Reiki Mercar Practitioner Level I Attunement Training.
Reiki Mercar Level I Attunement Training is intended for everyone who wants to improve and help themselves and their loved ones.
REIKI MERCAR LEVEL I CURRICULUM: 
Part I:
• Starting word 
• Ruta Reiki symbol meaning. 
• What is Reiki? 
• Reiki effect on babies, children, youth. 
• Reiki effect on adults, seniors, disabled people. 
• Effects of Reiki on the elderly. 
• Reiki for the Dying. 
• The hierarchy of the subtle bodies and the effects of Reiki energy. How do we "Undress our bodies"? 
• The meaning of the Reiki hieroglyphic symbol. Reiki channel opening code. 
• Sources and History of Reiki History.
• Transmission line. 
• Reiki rules. 
• How is a Reiki session performed? The attitude and ethics of a Reiki practitioner. 
• Scientific justification is required. Results of a scientific study. 
• Effectiveness of Reiki sessions in acute and chronic illness. Reiki effect on new formations and malignant tumors. 
• What types of illnesses respond best to Reiki treatment? Compiled by Rūta on the basis of clients' treatment cases. 
• What is the difference between traditional and non-traditional Reiki schools?
Part II: 
• The concept of karma. Types of Karmic Consequences. The sequence of karmic consequences. How to overcome karma? 
• Mantra passed down by Sathya Sai Baba to cleanse negative karma. 
• Understanding and awakening your extrasensory abilities: 
* Safe training of your extrasensory abilities. 
* Psychic feelings. 
* Candor. 
* Seeing colors and their meanings. 
* The gift of empathy. 
* The gift of intuition. 
* Gift of medium.
* Familiarity with practices that help to develop oneself. 
*Meditation. 
• Human energy field (Aura). The practice of sensing the human aura. 
• Aura cleansing and strengthening practice. The aura is cleansed and strengthened with the light shower ritual 
• Trees have an aura - try it! Tree Aura Sensing Practice. 
• Energy field and grounding technique. • Visualization to protect children and loved ones.
Part III: 
• Energy management: 
* Energy centers - chakras. You will perform a harmonizing practice for each chakra. What is the difference between a child's and an adult's chakras? 
* You will learn how to draw a seven-path energetic chakra labyrinth. Traveling through it, we will get to know each chakra in more detail and its effect on a person. 
* How do we block the energy centers - chakras? How do energy blockages occur in the chakras?
* Chakra activation through labyrinth therapy. Chakra harmonizing meditation. 
• You will get to know the three-turn concentrated classical quadratic labyrinth and its meaning. 
• The meditation circle and its effects. 
• What is Reiki Mercar Level I? • Initiation and meaning of Reiki 
• Movement of Reiki energy. • 21 days of cleansing. 
• I REIKI INITIATION - REIKI CHANNEL OPENING INITIATION. 
*21 day practice with chakras. Individual Reiki Mercar Practitioner Work After Reiki Channel Opening Initiation.
Part IV: 
• Preparing a safe space. 
• The power of petition and prayer. The Power of Ruth's Request. 
• Channel key: for yourself and the customer. 
• Connecting biofields. Execution time of each position. Sensations in the hands during Reiki sessions. Basic hand positions. Human energy channels. Kundalini energy. 
• Reiki session. Reiki session for yourself: Demonstration and practice of self-healing. The positions of the hands and what ailments they treat and what organs they affect and harmonize. Treatment of others. 
• Disconnection of biofields. 
• Gratitude.
• Practice. Reiki session for another person. 
• Rapid treatment and its course. Practice.
• Reiki session for children and teenagers. 
• How to fill animals and plants with Reiki energy? Practice. 
• Reiki and energy cleaning of the home and/or work space. Practice.
Part V: 
• Healing Reiki water. Practice. 
• Filling Reiki energy with talismans, amulets, food and medicines. Practice. 
• Working with situations: Reiki and restoring good interpersonal relationships. Reiki and self-confidence, Reiki and weight loss, Reiki and smoking cessation, Reiki and dreams: visualization after a nightmare. 
• Strengthening Reiki's inner spiritual connection through meditations. • Reiki rules • Reiki – for the whole day. 
• II REIKI INITIATION - HEART CHAKRA OPENING INITIATION. 
• Graduation.
LEARNING TIME: Time and Location of Reiki Mercar Level I Training: Reiki Mercar Level I Attunement Training will take place via Zoom conference program and live according to the availability agreement of the participants and myself. We start: 11/11/2011 from 6:00 to 8:00 p.m. Lithuanian time through the Zoom Conference program. We will coordinate further study times during the first meeting. A Zoom link will be sent personally to registered users. If these study times do not suit you, we can discuss other times. If you wish to learn, upon arrival at the training location, please contact me for an individual learning time.
TO HAVE TRAINING:
• Notebook for notes. 
• Buy the book "Ruta Reiki Mercar Reiki Practical Guide" published by me. This book will be necessary for further training and personal practice. 
• Your own snacks, water, tea or coffee, which you will sip during the training at your home or when you arrive at the training location. 
• Good mood and great desire to learn.
DURING TRAINING: 
• During the training, you will complete practical tasks and homework. 
• You will share your experiences. 
• You will receive methodological material. 
• Presentation of the diploma at the end of the training.
REIKI MERCAR PRACTICE IMPROVEMENT AFTER TRAINING:
* Reiki Mercar practitioners have the opportunity to be members of the Ruta Reiki Mercar Training and Research Institute Facebook group community.
* Deepen your knowledge in practical seminars, which are organized once a month. Discounts apply to Reiki Mercar practitioners. 
* To have constant contact with the Teacher and other Reiki Mercar practitioners, organized in free public events, to improve Reiki knowledge and practice.
REIKI MERCAR LEVEL I ATTUNEMENT TRAINING PRICE AND REGISTRATION: 
• Price of Reiki Mercar Level I Attunement Training: 220 EUR. The price includes practical methodical material, two initiations and a diploma. 
• Price for Rūta Reiki Mercar practitioners who wish to update their knowledge (with initiations, practical training material, without diploma): 110 EUR.
• The amount of the training is EUR 220, by transferring to the Luminor account of 
į VšĮ "Ruta Reiki Mercar mokymų ir tyrimų instituto" Luminor sąskaitą: LT044010051004206438. Company code:304768865. 
Specifying your name, surname and purpose of payment in the purpose of payment. In case of written and e-mail warning about non-participation in training earlier than 3 days in advance. before training - all money paid in advance is returned. 
•Notifying the training less than 24 hours in advance. - money is not refunded. 
• If you do not come to the training and do not report it - the money will not be returned. • The amount of training, not divided into parts, but paid in full. After paying the training amount, you inform me by e-mail. by e-mail rutareiki@mail.com and rutajan369@gmail.com, sending a copy of the payment order, indicating your e-mail email address and phone number. This is how you register for organized training. After receiving your payment, we will send you the Zoom conference program link required to join this program. 
LOCATION OF TRAINING: "Ruta Reiki Mercar Education and Research Institute" at Maumedžių al. 2, Girionys, Kaunas district. Phone for inquiries + 370 6 16 11 447.
TRAINING IS CONDUCTED BY: 
*Rūta Janulevičienė is an internationally recognized Reiki Mercar Master Teacher and registered Karuna Reiki Master Teacher of the ICRT. She is a member of The Labyrinth Society since 2012 and serves as their Regional Representative for Lithuania. Ruta facilitates practical workshops combining Reiki and the labyrinth helping others to draw from their own capacity for self-awareness and healing . Scientific interests are: psychology, coaching, the Silva method, psychotherapy, Ruta is also a Psychodrama Practitioner.
Reiki treatment and training (12 years old), Karuna Reiki treatment and training (9 years old). Veriditas is a trained labyrinth guide. Regional Ambassador of the International Labyrinth Organization for Lithuania and relations with Europe. Head of the Projects Committee of the Board of Directors of the International Labyrinth Organization. Working with labyrinths, conducting labyrinth therapy (10 years), practical seminars with psychodrama warm-up elements, meditations and practical tasks (8 years)